Welcome From The Chair
Rainu Kaushal, M.D., M.P.H.
Professor and Chair
The Department of Healthcare Policy & Research, formerly Public Health, concentrates on studying and improving healthcare delivery to optimize the value of healthcare for patients in New York and across the country. It is chaired by Dr. Rainu Kaushal, an expert in healthcare quality, patient safety and information technology.
Read More
Dr. Dhruv Khullar: We're Bad at Evaluating Risk. How Doctors Can Help
Medicine's decades-long march toward patient autonomy means patients are often now asked to make the hard decisions — to weigh trade-offs, to grapple with how their values suggest one path over another. This is particularly true when medical science doesn't offer a clear answer: Doctors encourage patients to decide where evidence is weak, while making strong recommendations when evidence is robust. But should we be doing the opposite?
Research suggests that physicians' recommendations powerfully influence how patients weigh their choices, and that while almost all patients want to know their options, most want their doctor to make the final decision. The greater the uncertainty, the more support they want — but the less likely they are to receive it.
Read more here.
Dr. Lawrence Casalino: Technical Assistance for Primary Care Practice Transformation: Free Help to Perform Unpaid Labor?
This issue of the Annals of Family Medicine includes multiple articles reporting early information from the implementation of the US Agency for Healthcare Research and Quality (AHRQ) initiative EvidenceNOW: Advancing Heart Health in Primary care. This $112 million initiative—one of the largest in AHRQ's history—funds 7 cross-organizational collaboratives to assist 1,500 small (fewer than 10 clinicians) primary care practices to improve their care for cardiovascular disease. Meyers et al1 provide thoughtful explanations of the ways in which AHRQ designed EvidenceNOW to navigate the trade-offs between implementation (including permitting flexibility and local adaptation) and rigorous evaluation.
Read more here.
The Physicians Foundation and Weill Cornell Medicine Launch New Center to Study Physician Practice and Leadership
A new research center launches today with the goal of empowering and supporting practicing physicians as they seek to improve care for their patients while navigating today's complex healthcare landscape. The Physicians Foundation Center for the Study of Physician Practice and Leadership at Weill Cornell Medicine (CPPL) is embarking on an initial five-year initiative to document challenges facing physicians in medical practice and define practice models that help physicians to provide high-quality and high-value care to patients. The Center is made possible by a grant from The Physicians Foundation, a non-profit organization seeking to empower physicians to lead in the delivery of high-quality, cost-efficient healthcare, and contributions by Weill Cornell Medicine, one of the top-ranked clinical and medical research centers in the U.S.
Read more here.
RBMA 2018: McGinty Looks Back, Gears Up
Dr. Geraldine McGinty leads a session at the Radiology Business Management Association's 2018 PaRADigm conference, where she discusses her experience in the field, payment models, AI and related data-science opportunities, and advice to radiologists.
Read more here.
Mark Zuckerberg Disagrees with Nobel-Winning Economist on the Key to a Happy, Fulfilling Life, Dhruv Khullar on a sense of purpose and having an overall healthier life
Mark Zuckerberg says he wakes up every morning and thinks to himself, "I don't have much time here on Earth," so "how can I make the greatest positive impact that I can?"
Instead of viewing life as a series of choices between having fun or being productive, Zuckerberg says there is a better way to look at life.
Read more here .
Fierce Healthcare Sharing Services: A Survival Tactic for Small Physician Practices
Drs. Lawrence P. Casalino and Dhruv Khullar's viewpoint, published in JAMA, discusses how physician practices are experimenting with ways to pool resources across groups while maintaining their independence given the current healthcare environment that is moving toward accountable care organizations (ACOs) and population health management.
Read more here.
Dr. Heather Yeo discusses her collaboration with Dr. Deborah Estrin, to develop mHealth, a smartphone app that prompts patients to adhere to optimal postoperative care.
With readmission surveys indicating that as many as 1 in 5 colorectal surgery patients return to the hospital because of complications, a surgeon who considers many of those issues preventable has developed a mobile health (mHealth) application to help patients avoid them.
Heather Yeo, MD, the Nanette Laitman Clinical Scholar in Healthcare Policy and Research/Clinical Evaluation at Weill Cornell Medicine and a surgical oncologist at NewYork-Presbyterian/Weill Cornell Medical Center, worked with Cornell Tech to develop a smartphone app that prompts patients to adhere to optimal postoperative care. The mHealth app queries their daily status, including through photo documentation of wound healing, and alerts both the patient and their clinician to the first signs of a worsening course.
Read more here.
At Penn Medicine, Leaders Leverage Predictive Analytics to Improve Antibiotic Use
An article on Penn Medicine's efforts to improve antibiotic use, mentions Dr. Shashi N. Kapadia's study, published in the Joint Commission Journal on Quality and Patient Safety, which found that antimicrobial-resistant organisms account for more than two million infections and 23,000 deaths annually in the United States.
Read more here
Dr. Dhruv Khullar: Can Doctors Choose Between Saving Lives and Saving a Fortune?
"Some of us believed that a doctor's job is to deliver the best possible care, period," begins Dr. Khullar. "Others argued that doctors should aim to find some balance between medical benefit, financial cost and social responsibility. It's the kind of question that we aren't really trained to solve. Are costs something that an individual doctor should do something about? What is a doctor supposed to do?"
Read more about the medical care costs doctors face here.
Dr. Ravinder Mamtani, senior associate dean, population health, capacity building and student affairs, professor of healthcare policy and research at Weill Cornell Medicine in Qatar, receives prestigious recognition among first doctors to be certified in Lifestyle Medicine
Dr Ravinder Mamtani, senior associate dean for population health, capacity building and student affairs at WCM-Q, is among a group of only 204 physicians worldwide who have become the very first medical professionals to be certified by the American Board of Lifestyle Medicine (ABLM)/the American College of Lifestyle Medicine (ACLM) and the International Board of Lifestyle Medicine.
Read more here.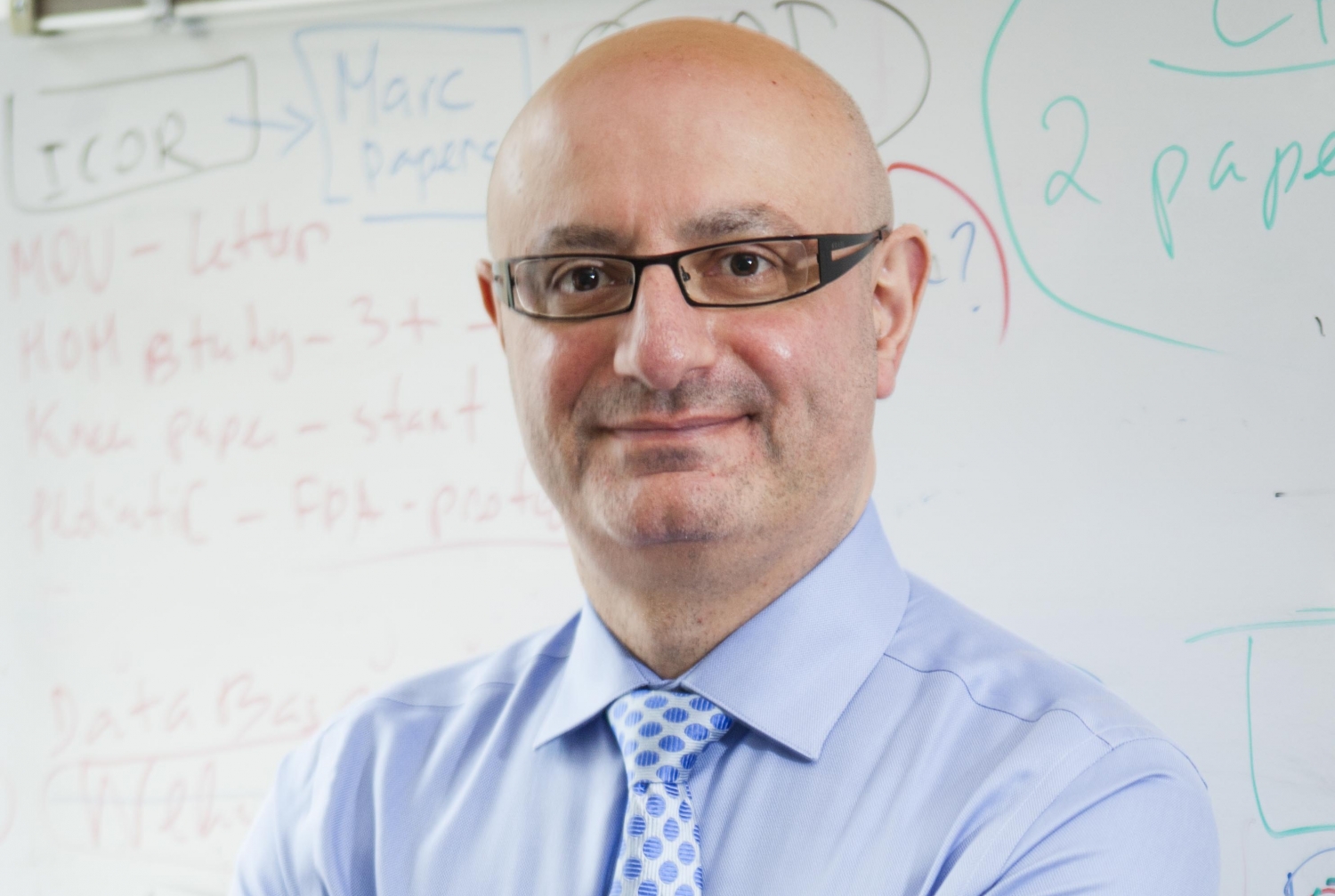 Dr. Art Sedrakyan: 'We Eat What We Kill': What We Heard This Week
"Is there any process within #Medicare to make a decision as to which procedures would need to be reimbursed at the same rate, or go higher or lower?" asks Dr. Sedrakyan in MedPage Today's recent Quotable quotes blog post.
Read more here.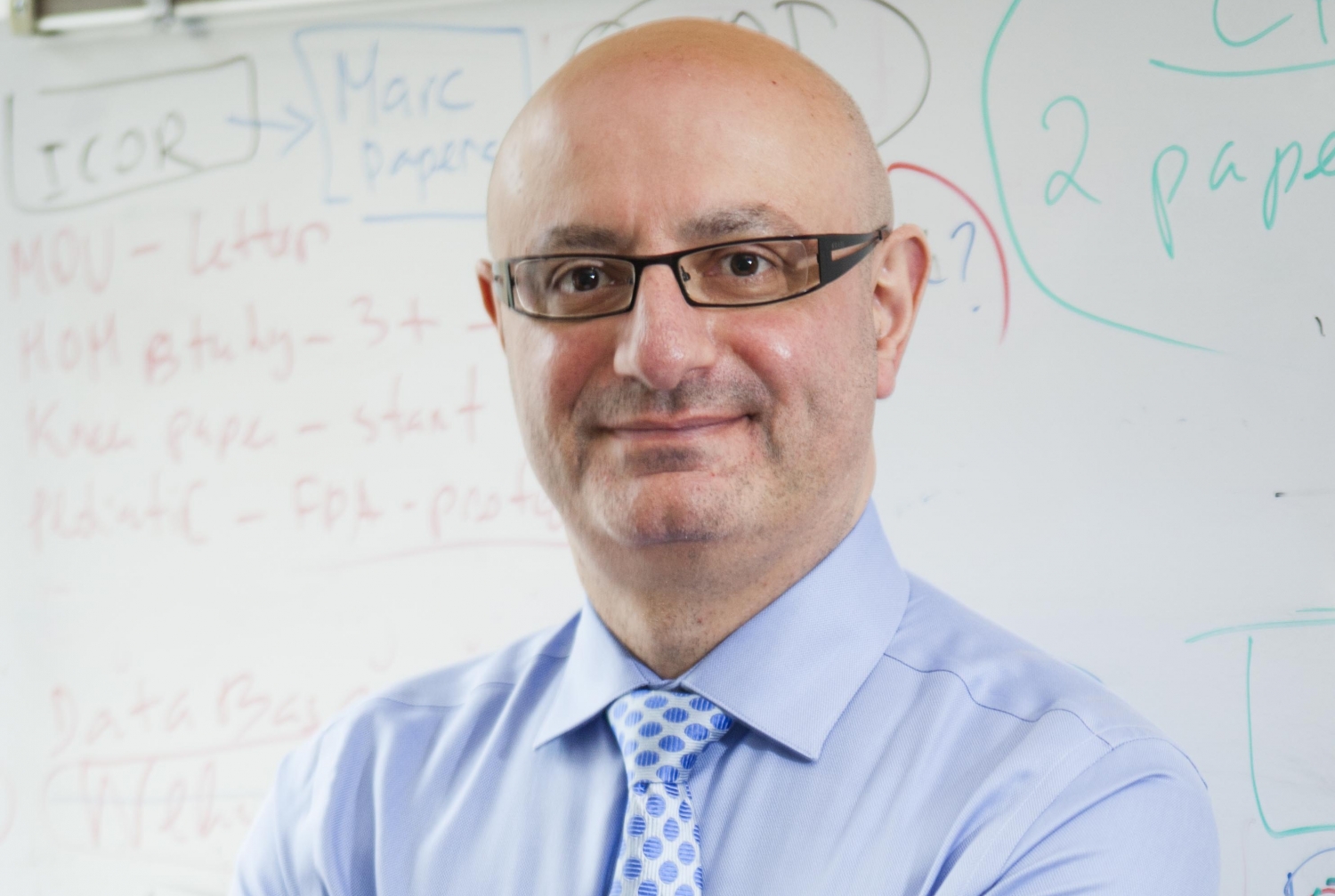 Dr. Art Sedrakyan: Are Medicare Cuts Fair to TAVR?
Dr. Art Sedrakyan provides commentary on a study, published in JACC: Cardiovascular Interventions, which found that transcatheter aortic valve replacement (TAVR) procedure is cheaper than the surgical alternative, despite falling reimbursements for the procedure.
Read more here
Dr. Dhruv Khullar named "40 Under 40 Leaders in Minority Health"
Congratulations to Dr. Dhruv Khullar on being named this year's "40 Under 40 Leaders in Minority Health" by The National Minority Quality Forum. "After receiving hundreds of applications from healthcare professionals across the country, these 40 represent the next generation of thought leaders in reducing health disparities," according to the forum's website.
Read more here.
Follow @WCMhpr
Upcoming M.S. Webinars
Join us for an upcoming morning, lunchtime, afternoon, or evening webinar to learn more about all of our programs!
Apply for our graduate education programs today!
The Department trains the next generation of leading researchers and practitioners through our programs in health informatics, health policy and economics, and health analaytics.
Application Deadline: April 06, 2018
Preventive Medicine RIPS
First and third Tuesday of every month
C2 Conference Room
402 East 67th Street
New York, NY 10063
NIH All of Us Research Program
The All of Us Research Program is a historic effort to collect data from one million or more people living in the United States to accelerate research and improve health, building one of the largest health databases. By taking into account individual differences in lifestyle, environment, and biology, researchers will develop precise medicine and treatment paths catered to you. This is a collaborative consortium project in partnership with NewYork-Presbyterian, Columbia University Medical Center, and Harlem Hospital.
NYC-CDRN Receives Funding for Phase II Work
The NYC-CDRN has been approved for a three-year, $8.5 million funding award by the Patient-Centered Outcomes Research Institute (PCORI) as part of the second phase of the development of the National Patient-Centered Clinical Research Network.
CHERISH is a multi-institutional Center of Excellence, funded by the National Institute on Drug Abuse. The Center's mission is to develop and disseminate health economic research on healthcare utilization, health outcomes, and health-related behaviors that informs substance use disorder treatment policy and HCV and HIV care of substance users. The Center is a collaboration among Weill Cornell Medicine, Boston Medical Center, the University of Pennsylvania, and the University of Miami Miller School of Medicine.
MDEpinet
MDEpiNet is a global effort bringing together all parts of the medical device ecosystem to build a national medical device evaluation system. As a Public Private partnership, MDEpiNet is working to improve and integrate real-world data infrastructure, develop appropriate methodologies, and conduct studies to improve patient-centered outcomes for medical devices around the world.